"This Is A Family"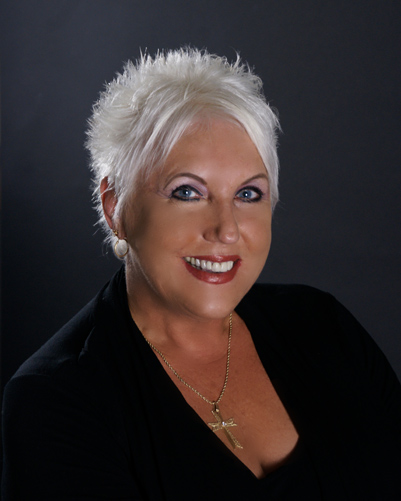 Miss Julie, is the Owner and Director of Juliana's Academy of Dance and has been teaching for nearly 40 years specializing in tap, jazz and lyrical. Her credits include judging national dance competitions, President – Dance Masters of Michigan, countless awards for choreography and teaching, the Detroit Thanksgiving Day Parade and a $100,000 winner Star Search – Vegas. Julie's students have appeared on Broadway, television and national tours including The Radio City Christmas Spectacular, Billy Elliot, and West Side Story and many, many more!
Partner, Elite Choreographer & Instructor
Mr. Mike has been at JAOD for over 15 years and is honored and privileged to be able to work with such amazing Faculty, Students and Parents. Michael has had the pleasure of working with such amazing artists as Enrique Iglesias, Shaggy, Vanessa Carleton, Jon Bon Jovi, Christina Milan, and Patti Labelle. Michael was the assistant choreographer for three Orange Bowl Halftime shows as well as the Gator Bowl halftime show. Michael was the head choreographer for the Champs Sports Bowl Halftime show, the Hall Of Fame Game for the NFL, the Pacific Life Holiday Bowl Halftime show, the Halftime show at the Alamo Bowl and the 2013 BCS championship game. As a performer, Michael was in the Radio City Christmas Spectacular for five years, danced for Disney Productions as well as played and sang the role of Aladdin. Michael has also done numerous shows, industrials, and television commercials for Chrysler, Nike, MGM Detroit, Ceasars Windsor, and Ford Motor Company. Michael has taught for Dance Makers Inc, State Dance Championships, Conquest Dance Convention, ADA, DEA, Jazz On Tap, and DMA.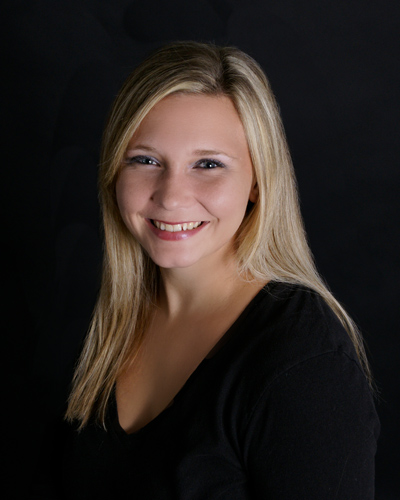 Choreographer & Instructor
Miss Amanda is a third generation dancer. She grew up dancing at JAOD under the instruction of Juliana Pirpinelli and has taught dance since 1998. Amanda's love for dance has motivated her to lead all types and styles of dance so she can teach others, no matter your age, anyone can learn. Amanda has performed with Enrique Iglesias, Boyz II Men & Mariah Carey. She teaches all her students to love what they do and do what they love. Amanda's passion, drive, and love for dance shine through in everything she does.
Miss Marcy is a dance professional who had performed, choreographed, technically facilitated and taught at JAOD since 1980. Her teaching career began as a student teacher at LaVerne Dance Studio in Clawson, MI and eventually operated her own studio. Her experience includes numbers of awards in U.S. Championship Ballroom Dancing, Tap & Jazz. Choreographer for children's theater, competition figure skating, dance teams and staged production numbers and has presented many Tap Technique workshops for summer dance camps. Additionally, Marcy has been associated with D.M.M., D.M.A. and P.D.E. Sometimes referred to as the "warden" of Mrs. Marcy's "House of Corrections" she continues her passion for dance through her teaching skills and her dedication to young dancers.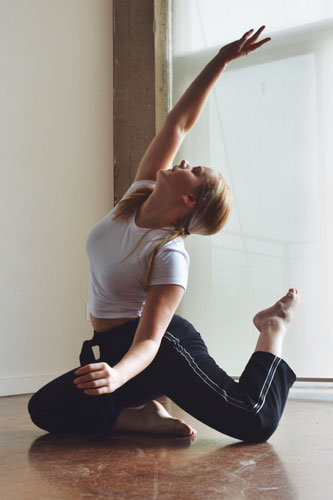 Choreographer & Instructor
Morgan is an alumni of JAOD, began dancing at the age of three here. She graduated from Wayne State University in 2017 with a Bachelor of Fine Arts in Dance and a Bachelor of Science in Business Administration. While at Wayne, Morgan performed with their three performance companies under the direction of Meg Paul. She has also performed in pieces and taken instruction under Jen Freeman, Doug Verone, Dwight Rhonden, Stefanie Battent-Bland, and many others. Morgan has continued to expand her dance education and choreographic experiences while teaching full time at JAOD where she works hard with our elite team and our recreational program! You can find her teaching technique, cleaning our guest pieces, and doing some choreography of her own!
Choreographer & Instructor
Nicole is an alumni of Juliana's and began dancing here at the age of 4 and was a part of the elite competition team. Currently, Nicole is working on her Master's degree in Clinical Psychology. Nicole loves leading the competitive Petite team as these young dancers have so much energy and spontaneity! Additionally, Nicole coordinates and choreographs some of our younger JAOD dancers to perform at weddings within the community, adding to the magic of the nuptials making each event elegant and classic. Nicole has performed in various halftime performances for the Lions and Pistons, including dancing with Flo Rida, Robin S, and Jesse McCartney, along with dancing at Radio City Music Hall with the Rockette's as part of a summer intensive.
Mr. Joe is a proud alumni of JAOD. At age 17 he pursued his last two years of high school dance training at Brockus Conservatory of Dance in California, and one year of higher education at California Institute of the Arts followed. Motivated for even more growth he completed a certificate of dance under the direction of Karah Abiog at Alonzo King LINES Ballet Training Program in San Francisco. Some of his life-changing experiences at LINES include "the Alonzo weeks", company ballet classes, learning and showcasing LINES repertoire, and taking part in workshops and repertoire from dance companies and choreographers from around the globe such as Les Ballet Jazz de Montreal, Iraxte Ansa, and Complexions Contemporary Ballet. While in the program he was privileged to be chosen as a community outreach student teacher where he taught dance for the kids of Tenderloin Boy's and Girl's Club and Presidio Middle School, and a chaperone/choreographer's assistant for two of the LINES Summer Programs. Another achievement of his includes creating and choreographing six new works for the training program. After graduation, Mr. Joe worked closely with Maurya Kerr (who is one of his dance inspirations) in San Francisco. He is also honored to have been a part of the thriving Los Angeles dance community performing with companies No)one. ArtHouse, Pasadena Dance Theatre, Rebecca Lemme/ Acts of Matter, Los Angeles Contemporary Dance Company as a guest artist, and Rosanna Gamson/ World Wide.
Shauna graduated from Wayne State University Summa Cum Laude, receiving a BFA in dance. In her two last years of college, Shauna was a member of WSU's Dance Workshop. Before her studies at WSU, she trained at Ballet Theatre of Toledo and Pittsburgh Ballet Theatre. Shauna has been a company member for Lexington Ballet, ArtLabJ, and MoveWorks. She has been blessed to work with many world-renowned artists such as Dwight Rhoden, Nicholas Leichter, Meg Paul, Jeffrey Rebudal, Duncan Cooper, Ron De Jesus, Alan Obuzor, Keith Lee, Terrence Orr, Gregory Hancock, Nycole Ray, Kate Hutter, Samantha Shelton, Brain McSween, Nathan Trice, and Joori Jung. Shauna is currently a company member with Ballet Edge Detroit, enjoys sharing her love for ballet with her students, and has fun creating works of her own.
Department Head Recreational Dance
Miss Lea is a dance educator with 29 years of competitive training, coaching, and professional instruction under her belt. She was a member of the nationally ranked Central Michigan University Dance Team, the Detroit Tigers Energy Squad, and has performed alongside Jon Bon Jovi and Mary J. Blige. Miss Lea focuses on early childhood dance education and pom technique at JAOD. She has a Bachelors degree in Youth Studies from CMU and is a contributing writer for Detroit Moms Blog. Miss Lea strives to make our recreation program a warm, welcoming, and top-notch educational environment for all who have a passion for dance.
JoAnn Cusmano holds a BFA in Dance/Theatre and a MA in Administration from Marygrove College in Detroit. In addition, she completed post-degree studies at Goldsmith College and the Laban Dance Centre in London, England and is certified at the Advanced Level in Labanotation and trained in Movement Analysis and Effort-Shape as well as Dance Therapy. Ms. Cusmano served at Marygrove College in numerous roles and recently retired with the honored title Vice President Emeritus. JoAnn began her dance training at the early age of three, as a professional dancer/actress, Jo Ann performed with Detroit City Ballet Company, Michigan Ballet Theatre, Dance Detroit, Michigan Opera Theatre, Max Davey Singers and Dancers, University of Detroit Theatre, Macomb College Barn Theatre, The Detroit Symphony Orchestra and many community theatres. She currently teaches ballet at several local dance studios; serves as the ballet instructor and children's dance consultant at Mary Skiba School of Dance in Clinton Township, MI; is an instructor of classical ballet at Rhythm and Jump Dance Studio in St. Clair Shores, MI, and at Juliana's Academy of Dance.  Since 2000, she has held the position as Children's Rehearsal Director for the Michigan Opera Theatre and was recently selected to serve as the local Ballet Master/Rehearsal Director for American Ballet Theatre's new production of The Sleeping Beauty at the Detroit Opera House.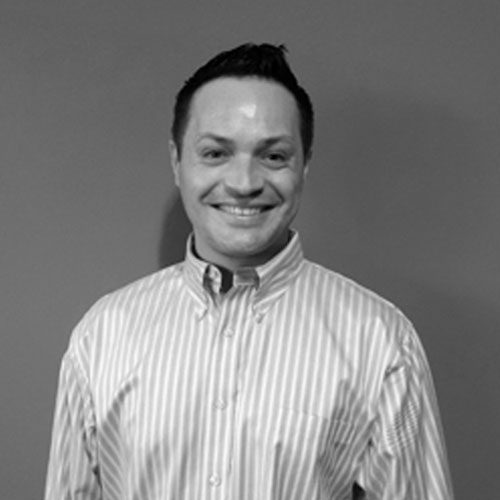 Jacob started his dance career at the age of 9 in former Czechoslovakia and by the age of 16 he achieved an "A Category" which is the highest category in Ballroom and Latin dance and qualifies him to represent his country of origin. By 18 years old he moved to the United States and turned professional, coached amateurs and professionals. Jacob has been a winner of many European Championships throughout his career. He is proficient in both American and International styles of dance – American Smooth, American Rhythm, International Modern and International Latin. Jacob enjoys working with JAOD as a ballroom coach, instructor and detail clean-up coach for both students and adults. He enjoys his time at the studio and we adore him!